7 Tips to Choose the Best Roofing Contractor in Denver, CO
A roof protects you and your loved ones against nature and ensures your property is safe. That's why you need to choose a professional contractor, but you need to know how to pick the right one.
For the best roofing company in Denver, CO, consider the seven factors discussed below: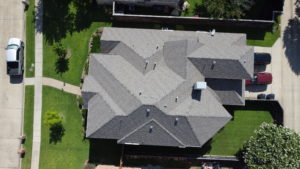 1. Insurance and Licensing
Roofing in Colorado is one of the most dangerous jobs, explaining why the contractor you hire should be insured and licensed. Licensing proves that whatever the contractor does meets industry standards. On the other hand, insurance will guarantee that you get compensated if your property gets damaged when installing the roof.
2. Check the Company's BBB Ratings
All reliable and reputable Denver roofers have high Better Business Bureau (BBB) ratings. BBB focuses on a company's trustworthiness and performance while reporting scammers and fraudsters within the company. Before hiring any contractor, determine their BBB ratings and whether any fraud or scams have been reported against the company or its employees.
3. Local Referrals
The easiest way to get the best Denver roofing contractor is to ask for referrals from friends and family who've sought similar services. The most significant advantage of referrals is that you'll get them from people with first-hand experience with the companies in question. And being that they are local roofing Colorado contractors, there will be few chances of fraud.
4. Look at the Track Record
Before hiring a Denver roofing contractor, check what they've done in the past. Some contractors have a portfolio of their past work on their websites. However, it would be best if you saw what they had done physically. You can arrange to visit the houses they have constructed to see for yourself the quality of their work.
5. Experience Matters
Denver roofers with many years of experience will install a better system than an inexperienced contractor. When choosing a roofing contractor, choose one with experience in roofing in Denver. Such a contractor understands the best materials, plus the laws and regulations local to you.
6. Compare Prices
Talking to about two or more contractors and comparing their prices before picking one is advisable. For example, with Denver's climate making it possible to work year-round, some contractors may offer discounts to those who opt for off-season installations.
Don't be tempted to choose the cheapest contractor. Those who charge cheaply are highly likely to do shoddy work or even fail to complete the projects. You can do is find a balance between price and quality. Choose an affordable but experienced contractor.
7. Interviews with the Contractors
Checking the contractors' websites alone is not enough. Take your time to visit the contractors' offices and interview them. You can ask them questions and observe how they respond. As you visit, also find out the equipment they use to determine whether they can complete your project.
Conclusion
Roofing in Denver is a costly project that can drain your pockets. Poor installation of a roof can be expensive when the roof collapses. That's why you must ensure you do the right thing first. When selecting a roofer in Denver, CO, you must consider the above factors.