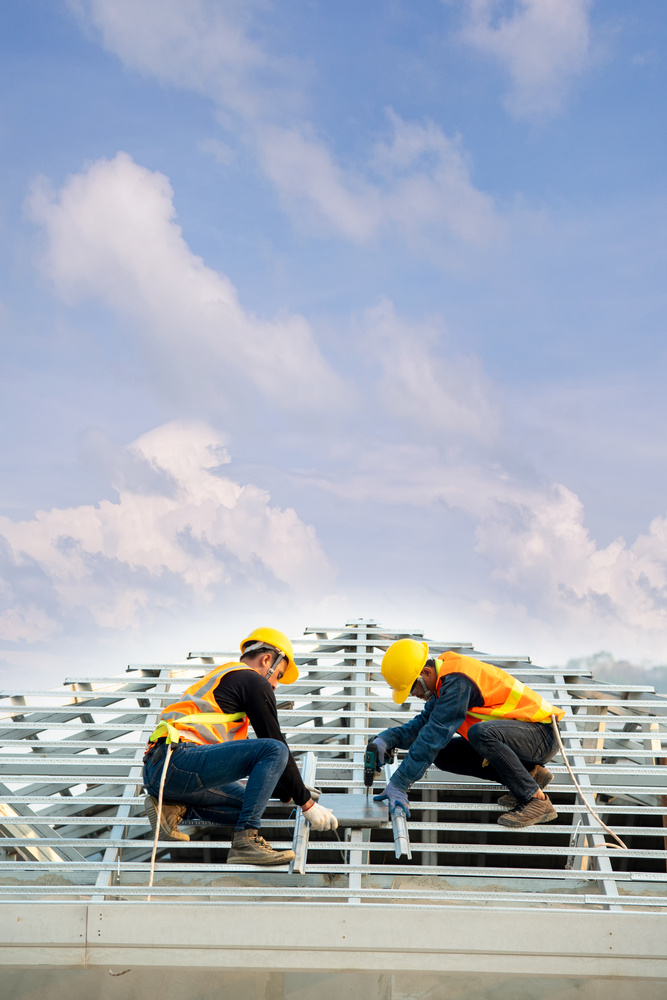 We Are a Commercial Roofing Company in Denver, Colorado Springs, and Fort collins offering Commercial Roofing Service.

The Most Common Causes Of Commercial Roof Repairs 
The roof is a business's first line of defense against all the natures elements. Best commercial roofing company in Northwest Arkansas will take care of it with proper care and maintenance.  Most systems will last for over 10 years, but damage does happen every now and then. Here are some of the most common causes of commercial roof repairs that business owners should look for throughout the year according to National Roofing Contractors Association (NRCA)
Metal flashing covers seams and joints to keep water and debris out of the underlayment. When the flashing is damaged or improperly installed or blocked, moisture can collect in the materials. Over time, this can lead to leaks inside the building and can cause long-term damage to the structure of the business building.
Many commercial buildings utilize a flat roof system. Though typically long lasting and easy and cheap to maintain for business owners, flat options are susceptible to pooling water, especially in spring and winter in areas with lots of snow and rain during the whole year. When water collects and does not run off the structure cause of bad draining angles, it can speed up deterioration and force the business owner to schedule commercial roof repairs sooner than would otherwise be necessary to do.
Houses can be damaged by intense winds and storms, and commercial structures are no exception. During windstorms or extreme gusts, free materials can catch the wind and become detached from the surface. If the wind is strong enough, the materials can blow off the underlayment completely, leaving a portion of the surface unprotected from the elements. Routine commercial roof repairs will keep this risk to a minimum.
Are You Aware That Any Delay In Maintaining A Business Roof Increases Future Maintenance Costs
Tried & True Is a Reliable Roofing Company You Can Rely On Us When Your Business Is In A Need
Business owners should note that the system will need to be replaced eventually, it is the best to plan those repairs properly to avoid accidental costs. Also, if they have to make repair calls several times each month, it may be best to replace the roof entirely. All business owners should watch for these common signs of damage so they can keep their building as safe as possible.
Keep Safe In Your Building And Take Care Of Your Business While We Take Care Of Your Business Roof!
You can feel confident regardless of the type of commercial roof you have. We are able to fix it and get it back to normal in a short time. Call Tried & True to get a commercial roof repair assessment right away! Proudly serving residents in Denver, Colorado Springs, and Fort collins.