Commercial Roof Materials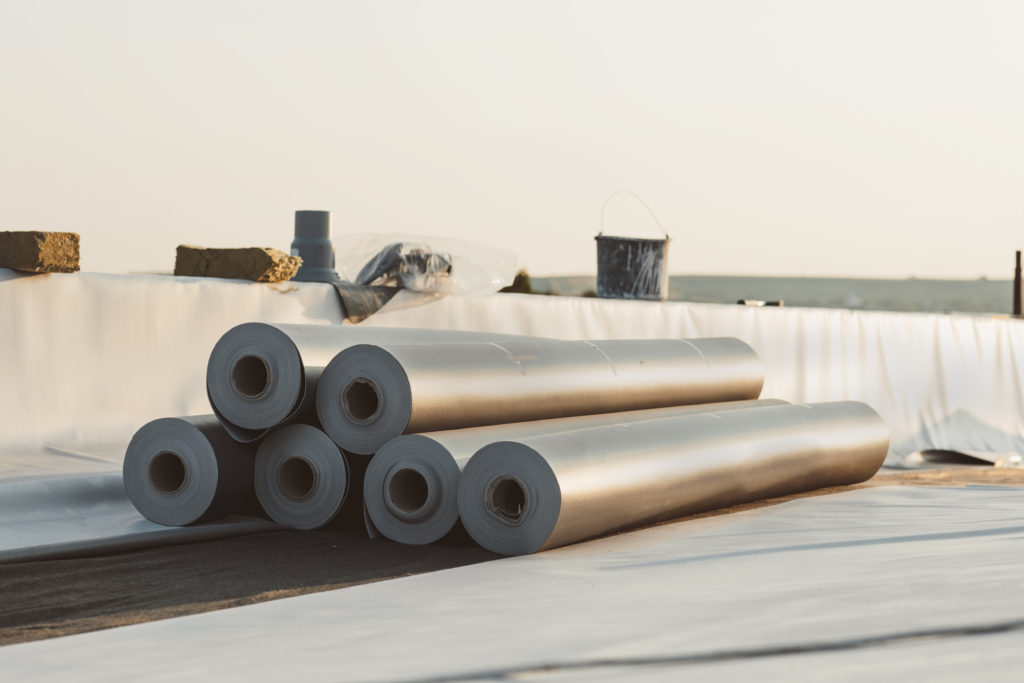 Commercial Roof Materials
A commercial flat roof — even if it's been properly maintained — will eventually need to be replaced. When that time comes, there are several commercial flat roof materials to choose from. Here are some of the most common:
One of the fastest-growing commercial systems available, thermoplastic polyolefin (TPO) is a single-ply roofing membrane. These systems consist of a single layer of synthetics and reinforcing scrim to be used to cover flat roofs. If properly installed and maintained, a commercial single-ply membrane roof can last three decades. Benefits of these systems include the choice of insulation, Class A fire resistance, and high resistance to puncturing, tearing, and water damage.
Modified bitumen, another single-ply system, is among the more environmentally friendly flat roof options and remains ideal for certain low-slope building applications. A modified bitumen roof is typically made from rolled asphalt sheets, which are added to a roof's surface and finished with various methods, including self-adhesion, heat welding, cold processing, and hot mopping. The torching process then adheres the sheets to the subsurface. Modified Bitumen lasts long and looks great!
Built-up roofing (BUR) is popular among commercial building owners. BUR roofing membranes are created via a layering process of bitumen and reinforcing fabrics. During installation, a layer of bitumen — which includes asphalt, coal tar, or cold-applied adhesive — is placed across the roof deck. Referred to as "plies," ply sheets of hot asphalt and tar fabric or fiberglass are rolled down. A surfacing aggregate is placed on the top layer for durability and aesthetics. When a reflective coating is utilized, built-up systems have high reflective qualities that help cut down on energy costs and keep interior temperatures consistent.
Incredibly resistant to extreme weather conditions, resilient, and sleek to boot, metal roofing is another popular type of roofing material among homeowners. Metal roofing is durable, lasts longer than its roofing material contemporaries (40-70 years), and offers high solar reflectance. Sheet metal also opens up the door for style preference, allowing you to showcase the look of shingles, tile, shakes, or vertical panels.
Our team also utilizes the economic snap lock standing seam, a system used to ensure your roof's structure is strong and adaptable. Our snap lock standing seams permit expansion and contraction; an affordable option when stacked up against more expensive clips that contribute to the overall cost of the roof. The double-locked hemmed seam system takes a standing seam panel and locks it with double mechanical sealing. This choice ensures your metal roofing is incredibly watertight.
For more information about which roof material is ideal for your commercial building, reach out to us today!