Residential Roofing Materials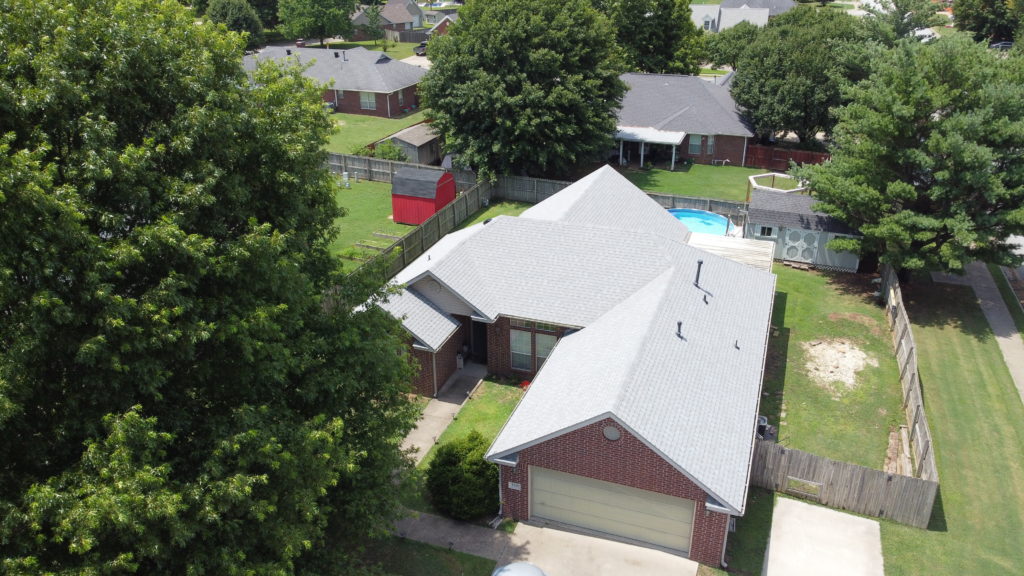 Residential Roofing Materials
Updating your residential roof grants you the opportunity to add some serious value and curb appeal to your home. While the structural elements of your residential roof will always be paramount, upgrading its exterior can seriously transform the entire home's look and feel.
Our team specializes in the installation of several popular residential roofing materials, including: asphalt shingles, metal, TPO, and modified bitumen. 
Arguably the most common residential roofing material, asphalt shingles are economical and easy to install. Additionally, they can be reinforced with fiberglass or organic materials without changing the shingles' appearance. They also offer a high degree of versatility, being able to cover many different angles, shapes, and forms, simply working with nearly any type of roof and architectural design.
Incredibly resistant to extreme weather conditions, resilient, and sleek to boot, metal roofing is another popular type of roofing material among homeowners. Metal roofing is durable, lasts longer than its roofing material contemporaries (40-70 years), and offers high solar reflectance. Sheet metal also opens up the door for style preference, allowing you to showcase the look of shingles, tile, shakes, or vertical panels.
Our team also utilizes the economic snap lock standing seam, a system used to ensure your roof's structure is strong and adaptable. Our snap lock standing seams permit expansion and contraction; an affordable option when stacked up against more expensive clips that contribute to the overall cost of the roof. The double-locked hemmed seam system takes a standing seam panel and locks it with double mechanical sealing. This choice ensures your metal roofing is incredibly watertight.
Consult Our Experts On Residential Roofing Materials
Our specialists take the time to get to know you, your goals, and your property — providing valuable insight when it comes to which residential roofing material is right for your home. To get started, get in touch with us today.